Optimum Grade Industrial Globe Valves
Oilway offers a premium range of globe valves manufactured with carefully sourced raw materials from trusted vendors in the valve industry. Our ability to offer customised valve solutions at affordable prices makes us the most sought-after globe valve manufacturers in Singapore. Established in 2009, Oilway has set benchmarks of excellence in the valve manufacturing domain. Our company's hard-earned reputation comes from our consistency in delivering quality products and our impeccable customer service, for which we are second to none.
Our Product Range
Why We Are Industry Leaders
Oilway, Singapore- Top Quality Valves At Affordable Prices
Special Features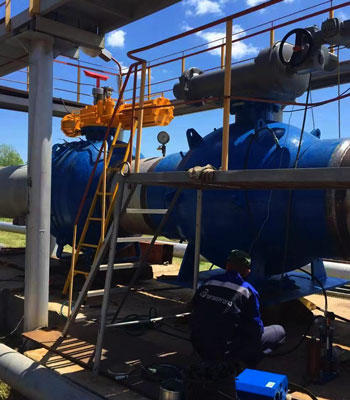 Valve Applications
FAQs on Globe Valves
What is the flow path on a globe valve?
Generally, the flow path for globe valves is from down to up, where the medium moves from the downside disc in an upward direction. The globe valve's tight, leak-proof seal design provides the needed pressure to flow in this direction.
How does a globe valve regulate the flow of liquids?
In a globe valve, a disc is used to regulate the fluid flow inside the pipeline. When the disc moves further away from the seat, the flow increases and vice versa.
What category does the globe valve belong to?
The globe valve belongs to the category of linear motion valves. The main objective of the globe valve is to start, stop, and regulate the fluid flow. A bi-directional valve can be kept fully open or closed. Its movement depends on the disc's movement away from or toward the seat.