Best-in-class Globe Valves
As the country's largest globe valve manufacturer, Oilway enjoys an unparalleled reputation and credibility. We have captured the attention of large and small industries with our range of industrial valves designed and fabricated under the skilled guidance of our industry experts. Our globe valves are manufactured with cutting edge technology and strict adherence to all the safety and quality standards. With Oilway's valves, you have the assurance of uncompromising quality, reliability and efficiency that comes at the most affordable prices.
Our Products
What Makes Us Different
Oilway - Your First Choice For Top-Quality Industrial Valves
Special Features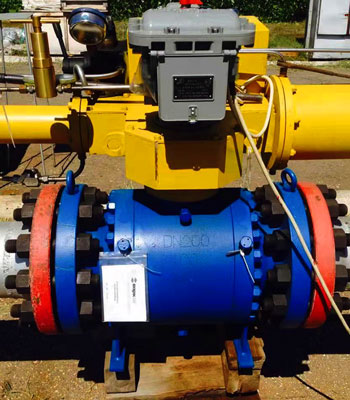 Valve Applications
FAQs on Globe Valves
What are the materials you use to manufacture your globe valve linkages?
At Oilway, we use metal to manufacture our globe valve linkages, be it for retrofits or a complete assembly. We usually opt for a mix of aluminum and steel to ensure that the linkages last long without any maintenance issues.
Why are globe valves larger than the ball valves used for the same application?
Valve sizes differ as per the CV Factor, which denotes the valve's line size. Ball valves have a higher CV rating than globe valves of the same size. Therefore, the applications that require a large globe valve will require a small-sized ball valve.
What other industrial purposes require globe valves?
Our globe valves are widely used in applications that require isolation and throttling services. They are also used in applications where the pressure drop is not a major controlling factor.