Long-Serving Ball Valves
At Oilway, we design and manufacture ball valves that offer reliable sealing even when the valve is left unused for a long period. As one of the trusted names in the supply of ball valves in Singapore, we work with the latest technologies and implement the most innovative methods. We commit to high-quality products at competitive pricing by adopting a rigorous testing regime for each ball valve. We offer customised valves that fit your specification perfectly. They are ideal for high pressure and high-temperature environments and are easy to install and repair too.
Our Product Range
Gain The Oilway Advantage
Ball valves- Solid, resilient and designed to meet your specifications.
Unique Features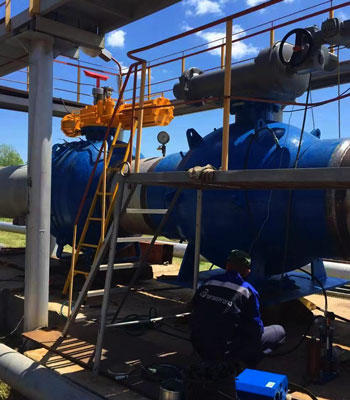 Product Applications
FAQs on Ball Valves
What should be done to automate the installed ball valves?
To automate a ball valve after installation, a mounting kit should be used to connect the actuator to the valve after or before removing the manual handle. After doing it, the valve can be operated automatically without removing it from the pipelines.
Will it be easy to change the older Oilway's ball valves for the latest ones?
Changing our older models for the recent ball valve models is easily possible because all the dimensions, the assembly nut, and the thread sizes remain the same even in the latest designs.
Do you manufacture ball valves with a full bore internal?
All the ball valves manufactured at Oilway meet the required standards for full bore isolation valves.