High-Performance Butterfly Valves
At Oilway, we design and manufacture world-class butterfly valves for clients all across Singapore. Designed to modulate media flow in any industry, our butterfly valves are simple, task-oriented and easy to install. You can rely on them with confidence on all types of gas, steam, or liquid, treated or untreated, hot or cold. As a trusted butterfly valve supplier, we engineer valves that enable on/off operations. With a quarter-turn rotary motion, our butterfly valves also allow control of liquid flow as desired. Flow balancing, direction control, and throttle control are all easily made possible with Oilway butterfly valves.
Product Range
Trusted Ball Valve Manufacturer
Get quality, consistency and control with Oilway butterfly valves in Singapore.
Superior Features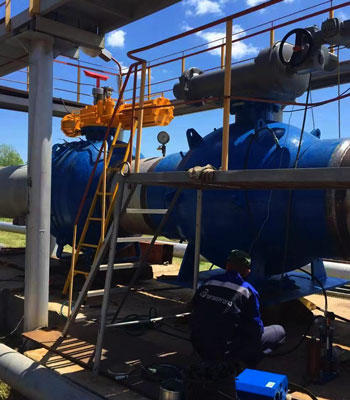 Product Applications
FAQs on Butterfly Valves
What are the technical aspects of the butterfly valve?
The butterfly valve is a regulatory rotating valve and one of the quarter-turn valves manufactured for industrial and other related applications. The main part of the butterfly valve is a rotating disc that can be rotated up to 90 degrees to allow the flow of media linearly and in a bi-directional way. Butterfly valves are quite similar to ball valves in terms of configuration and mode of operation. But they are much more affordable in price, which is why they are widely preferred.
What are the advantages of using butterfly valves?
Butterfly valves are a popular choice because they are lightweight, easy to install and easy to maintain. Their compact design makes them easy to install even in cramped spaces. Their simple and rapid operation ensures minimum loss of pressure when they are in use.
How does the triple offset butterfly valve function?
When the valve is in operation, the valve's third offset and the other two electric shaft offsets enable frictionless sealing of the disc against the seat. The seat is specifically designed to ensure a uniform, airtight seal, resulting in a lower torque and enhanced efficiency.