Top Gate Valve Manufacturers
Oilway holds a high reputation as Singapore's foremost gate valve manufacturer and supplier and has been the prime choice of industries for more than a decade. Our industrial valves are valued for their impeccable quality, performance efficiency, and long-lasting durability. We follow very stringent quality check measures to ensure that every valve that leaves our facility conforms perfectly to all the international quality standards.
Our Gate Valve Range
Why Oilway's Valves Are Different
Your One-Stop-Shop For High-Grade Industrial Valves
Special Features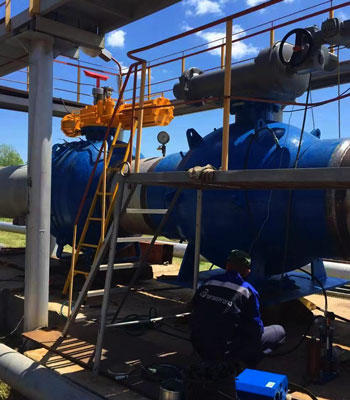 Valve Applications
FAQs on Gate Valves
What are the different models in gate valves?
Gate valves are of two types: Parallel and wedge-shaped. The parallel gate has a flat gate between two seats and is also known as a knife gate. A wedge-shaped gate uses two inclined seats and an inclined gate.
What are the indicators to determine the open and closed position in gate valves?
In gate valves with a rising stem, the stem position itself indicates that the gate valve is open or closed. A special device called the position indicator is sometimes mounted on the gate valve stem to determine the position. At Oilway, we produce gate valves that close in both clockwise and anti-clockwise directions.
Can gate valves be used as control valves?
No, gate valves should not be used as control valves as they are designed for fully opened or fully closed applications. They must only be used as isolating valves. As per the design, the gate fully opens and closes, and it cannot control the flow of the medium.